Launch Strategist & Project Management Specialist
Launching Your Offers Shouldn't Exhaust, Overwhelm or Frustrate You
You've managed the launches for your offers on your own before. You've been successful. But that success came at a price, didn't it? You were stressed out overwhelmed and exhausted from managing all the activities and people. But let's face it, it's not your zone of genius. It's time for you to hand the reins over to someone else.
Or perhaps you already do have a thriving online community and have been seeing really good results from your digital products and memberships, but now it's getting really difficult to manage with the current systems and team you have in place.
Whether it's a product, a course or membership, we help develop the launch strategy, content plan and set it all up for you in the project management tool of your choice, and help you manage all the people and activities that come along with it; from the graphic designer to the copywriter.
You provide the vision, we work with you to develop the strategy and handle all the tasks that need to happen to make your vision a reality.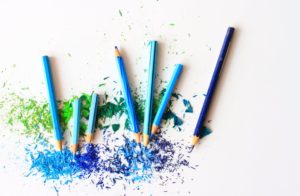 Let us help you turn your vision to reality

Launch Strategy
We can work with you create a strategy that feels comfortable and works for both you and your audience.

Project Planning
We take the strategy and create a detailed plan so that you know exactly what to do, who it's assigned to and when to do it.
Project Management
We handle the day to day management of all the people and activities related to your launch. That way you get have the energy (and the time) to focus on your zone of genius.
Thank you so much! You have made my life so much easier and taken a ton of the stress from my day. 🙂
Renee is absolutely amazing! She is efficient, prompt and follows instructions to the letter. She provides great insight and suggestions. She is a wealth of knowledge and doesn't mind going the extra mile and always keeps it professional. Prior to hiring her I was overwhelmed in daily tasks; trying to figure out how to map out various projects and she came into my business, organized, prioritized and helped me monetize it. With her by my side I have been able to really focus on revenue generating activity. I wish I could clone her!
Read our blog for more digital marketing tools, tips and techniques and reviews
Let's talk about your next project
Whether you want to launch a course, membership, mastermind 
or are looking to set up an evergreen campaign or funnel, we've got you covered.
Click the link below to schedule a chat